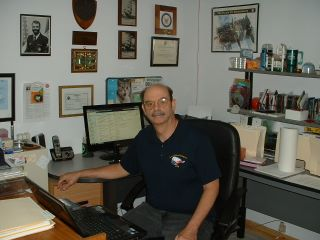 AAA-Advanced Computers was founded by current President and CEO Vincent J. Santoni Jr. on May 2, 2001.
AAA-Advanced Computers offers professional IT, networking and computer sales. We also offer computer hardware and software solutions for residential, business, local state and Federal government agency clients. The company is a Service Disabled Veteran Owned Business (SDVOB). AAA-Advanced Computers was voted One of The Best Veteran Owned Businesses in Maine 2012 by Market Surveys of America.
It is our privilege to have you as our customer. It is our goal to earn the right to be your choice for high quality, dedicated service at affordable prices for all your computer needs. Being a small business we understand what it takes to keep your business up and running. it does not matter if you have a question or a problem, we are here to serve you and that is what we do best.
Our Products:
Laptops
Desktops
Work Stations
Monitors
Memory
Notebooks
Laptop Batteries
Laptop Memory
Hardware
Software
Printers
Office Supplies
Office Furniture
Our Services include, but are not limited to:
Consulting
Design & Development
Remote Services
Technical Support
Sales
Regular Maintenance & Repairs
Upgrades
On-Sites
Networking
Custom Builds
Servers
Contracting
Procurement - Hardware & Software
Delivery/Installation/Setup
Virus, Adware and/or Spyware Removal
System Tune Ups
Back Up Services
Informational Retrieval
Web Design, Hosting and Domain Registration
On-Site Emergencies 24/7 (207) 643-2410
Give us a call today, you will be glad you did.
(207) 399-6267 or (207) 643-2410